Wine wine wine wine wine wine wine wine. Wine is delicious. Wine is fun. Wine is cool. More wine is being consumed in the United States, and all over the world (what up China), than ever before. Every one of the 50 states produces their own fermented grape juice. Some states make wine that's better than others, but all of us Americans are making it nonetheless. Who says we're a nation in decline!
What I've been noticing lately is that a lot of well-known, influential (and more importantly wealthy) people are attaching their names to vineyards and wine labels in the United States, France, and many other places. Famous people being connected to winemaking is not necessarily a new phenomenon because during Greek and Roman times many philosophers, politicians, and other people of note used to attach their names to vineyards as well. The main differences between way back then and the 21st century are the kinds of celebrities getting involved in the world of wine, how rapidly sales increase with a celebrity name, and how investing in a vineyard has become the new 'I'm going to buy five classic, European cars.'
Celebrities, whatever their reasoning for going into this venture, are the perfect candidates for investing in vineyards, actually. Most new vineyards are not able to get bank loans for their startup, mainly because all the equipment is so expensive and the land poses a worry for bankers: the actual land at a new vineyard doesn't really produce acceptable grapes to make wine for about six years. Obviously if banks know how long it takes to make money back from their investment, and if it's too long, they won't give out loans. Wealthy celebrities can attach their name to vineyards, and invest the necessary funds to get a vineyard started. Also, celebrity endorsement for an already established vineyard means that whole sellers and wine stores can price the wine much higher, even if it's not the greatest in the world.
Here are some of the celebrities (some expected, but mostly surprising) who have their wine out in the world:
Dan Aykroyd: When I found out that 'Chee-burger, chee-burger, chee-burger' and Blues Brother Dan Aykroyd was in the wine business, I was a bit surprised. I was more surprised to find out that his vineyard is in Canada. I was not aware until then that Canada had any vineyards. I've never tasted any Canadian wine, nor do I really want to (I feel like they would be too kind to the grapes, and nothing would get crushed), but I guess I'll have to check out Aykroyd's during my first Canadian trip (yes, I've still never been to Canada).
Drew Barrymore: Part of the legendary Barrymore acting dynasty, Drew Barrymore has her own wine label that's under the flagship of California vineyard Carmel Road. I have yet to taste this wine, so I can't say if it's actually good, but Barrymore is one example of a celebrity making a wine, and joining with a vineyard to promote her wine.
Tituss Burgess: Well-known for his role on Unbreakable Kimmy Schmidt (one of my favorite TV shows), Tituss' character, Titus Andromedon, performs a song called "Peeno Noir: An Ode to Black Penis." The popularity of that song opened up the opportunity for Tituss to attach his name to the other kind of Pinot Noir (wine, in case that wasn't clear to you). I've tried the wine, and it's quite good. Not the best I've ever had, and honestly a little bit pricey for what you get, but then again, if you're obsessed with Unbreakable and Tituss, it's so fun to have.
Raymond Burr: Burr's terrifying performance in Rear Window is enough to make me a fan of his, but he was also Perry Mason, America's favorite and just lawyer. He also opened a vineyard in Sonoma while he was alive; Burr just keeps making me fall more in love with him. He was very smart to start a vineyard because besides having constant access to alcohol for the rest of his life, his recognizable name opened up doors for people who maybe weren't major wine drinkers, and even for his fans who already enjoyed wine, his trustworthy name (mostly due to his part on Perry Mason) helped them gravitate towards a wine they could trust.
Francis Ford Coppola: Coppola wines have been around for quite a while. I still have never tried any of them; well, none that I can actually remember having....From some research for this post, I learned that Mr. Coppola (for film nerds like myself, I feel the need to be formal when it comes to cinema giants) has a long family tradition of winemaking, so he followed in the steps of his ancestors with winemaking, while all of his children and nieces and nephews have gone into show business like him.
Jack London: Being an English major, I tend to geek out over literature and authors as much as I do over film, alcohol, and travel. To my huge surprise, Jack London, one of my favorite American writers, made his own wine in Glen Ellen, California. Now, Kenwood Estate produces wine from his land. Being an naturalist and conservationist, Jack London was the perfect person for wine making because he was one of the earliest proponents for sustainable winemaking, something that is becoming wide-spread. What I love is that his family's descendants still make the wine today. Almost as good as having Jack London make the wine himself.
Josh 'The Fat Jew' Ostrovsky: 'The Fat Jew' is a well-known social media presence, and his physical appearance has made him a popular person to stop and ask for a selfie. Last summer, he released 'White Girl Rose.' I still have yet to try this wine so I can't say if it's good or not, but I can safely say it's a trend wine: people keep buying it whether or not it's good, and it's become very Instagram worthy.
Fess Parker: Fess Parker is a name that is more well-known as a wine, rather than the actor who started the vineyard. Parker played Davy Crockett and Daniel Boone on television, and then opened a large winery in Los Olivos, California. I've only tasted Fess Parker Chardonnay, and while I don't usually enjoy a California Chardonnay (too much oak and butter for my palate), it was pretty good. Not too overpowering, and easy to sip on.
Angelina Jolie & Brad Pitt: Hollywood's Power Couple bought the Provence estate Miraval a few years ago. I have tasted the Rose and White wines (specifically the Blanc Cotês de Provence), and they were both really good, in particular the White. The Rose was really good, but I find it to be overpriced, and the main reason for the inflated price is because of Jolie and Pitt's involvement. When I worked in a wine shop, people used to ask me, "Where is the Jolie-Pitt wine?" They had no idea what the wine was actually called, but the name really doesn't matter as long as the public can have Angelina Jolie and Brad Pitt's wine. The white wine is also quite expensive (I've seen it for around $59), but I got to taste it at the wine store.
Boz Scaggs: The King of Cool makes his own wine! Boz Scaggs' vineyard has been around for twenty years, and he's still heavily involved, which is not always the case with famous people and their name-sake vineyards. My father is a big fan of Boz Scaggs and when I told him about his vineyard, his eyes lit up, and I think secretly he's planning a future trip to the winery, mostly in the hope of meeting one of his musical idols.
Jay Z: Queen B's hubby recently bought the French Champagne label Armand de Brignac, known colloquially as the 'Ace of Spades.' It is one of the most expensive champagnes on the market, and while I've heard the wine is excellent, this is another prime example of the public buying a brand because of the famous face behind the bottle.
TCM Wine Club: My favorite TV channel recently started their own wine club. While wine clubs are not new, TCM's differentiates itself by pairing specific wine bottles with old movie suggestions. For example, they pair High Society with a Pinot Grigio because of the nuttiness in the movie, and the nutty taste in the wine. They even created their own movie-themed bottles, like the 'True Grit' Zinfandel. I feel like this Wine Club was created especially for me, even though TCM has no idea who I am...Oh well. A girl can still dream.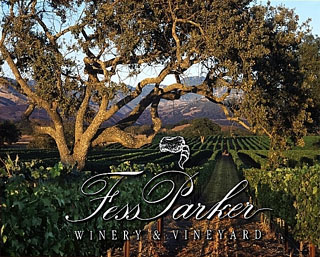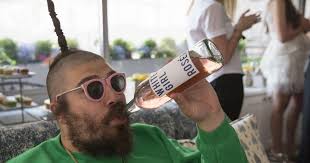 I hope the choices above give you a deeper understand of the business connection between celebrity names and vineyards. There are many more vineyards owned by famous people out there in the world, but this should give you a taste of some of the people who have gone into the business that we call wine.